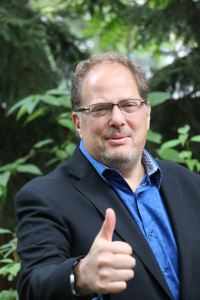 David founded TechX Foundry in late 2013.  As he exited his last software company, Acrelic Interactive, he started mentoring and investing in startups and growth stage tech companies while looking for his next opportunities.   What he found during this time, led him to realize that their is a compelling change and opportunity in the market for  Software Connected to Physical Products, Advanced Manufacturing, and a Sea Change in local Manufacturing in the US and local markets worldwide.  He concluded after speaking with more than 150 CEO's and owners of manufacturing companies, along with involvement in National and Local Manufacturing Associations, and working with the Leading Defense and Tech companies in the US that a shift in economics was afoot.  Since the US is still the largest consumer of goods in teh world, manufacturing and production has to increase here, locally.
David's current initiatives behind TechX Foundry is to build an Innovation Center for Design, Prototyping, and Manufacturing of products where the members can:
Eliminate their capital costs;
Reduce the Time to market (Time to Cash) by months; and
Reduce the risks inherent in manufacturing and new products.
Imagine a place where members can access the equipment, tools and people they require to design products for manufacturability, rapidly develop prototypes, and assess local and off-shore alternatives for their first manufacturing cells, all for less than a family's annual dry-cleaning bill.   While software markets are historically the predominant investment choice for angels, crowdfunding, and institutions; hardware companies are demonstrating higher revenue growth trajectories and returns and as a group are growing faster than investments in software…
"Hardware is the New Software…"
Prior to founding TechX Foundry., David was the CEO and Managing Director of Acrelic Group, a boutique Strategic Management and Investment firm and the CEO/Founder of Acrelic Interactive (sold in 2012).
David has had a diverse career either advising the Tech 200 on Strategy and M&A initiatives or leading middle-market, turnaround, and startups as a CEO managing turnarounds, greenfields, and startups of businesses with services, software and hardware components.  His track record can be summarized as:
Leading roles in 38 successful M&A transactions and New Market entry options for companies such as AT&T, IBM, GATX, HP, L-3 Communications, EG&G, Lockheed, Lucent, Northrop, RR Donnelley, Telcordia (Ericsson), Verizon, among others
CEO/Managing Director of four businesses
More than 5 board and Advisory positions
Managed and lead several organizations of tens, hundreds and thousands of employees that achieved and sustained significant growth
Developing critical mass that carried a business through "no-mans" land by achieving growth from $5-10M in Revenue to reach over $100M in less than 5 years
Conducting value assessments, developing go-to market strategies, and executing businesses for technologies that span more than 50 market segments in hardware, telecom, life sciences, software, and services
As David pursued consulting, investment and operating role opportunities, he has also joined the team at TechLaunch as a Mentor.
David's insight into marketing strategy and complex sales models, focus on practical and implementable methods, traits as a people focused leader, and skills in problem solving have been instrumental as David continues to deliver efforts for his teams and clients "Achieve Remarkable Results".
Specialties:
Large Account Sales, Management Consulting, Software as a Service, SaaS, Market Entry evaluations, Electronics, Robotics, IoT, M2M, Mergers & Acquisitions, M&A, Lead Management (LQM), Commercial Value of Defense Tech, CRM, inside sales, B2B, Identifying and entering new markets